Meet Dr. Michael Hepworth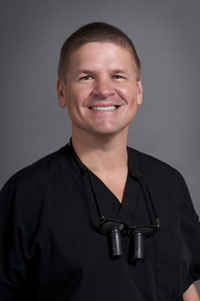 "I chose the field of endodontics because it provides immediate results for patients in pain. I also like the fact that the field is always changing, with newer technologies and better techniques that improve the prognosis. My primary goal is establishing a high level of trust with the patient from the moment we first meet, then delivering top-of-the-line care in a caring manner. We see many complex clinical problems that require patience, skill and experience."
Dr. Michael Hepworth received his dental degree from the University of Toronto in 1989, a fellowship in hospital dentistry from the Harvard School of Dental Medicine in 1991 and his specialty certificate in endodontics from the University of Toronto in 1995. Michael was the 2009/2010 president of the Canadian Academy of Endodontics, past president of the Ontario Society of Endodontists, and teaches part-time in the Post Graduate Endodontic department at the University of Toronto.
Dr. Hepworth's passion in dentistry is evident in his goal to provide his patients with exceptional results and by trying every day in his attempts to exceed their expectations daily. When not in the office, Michael enjoys golfing, running, biking, as well as spending time with his family and friends.
Call (905) 844-5748 to make an appointment with Dr. Michael Hepworth.