Patient Comfort
Call us to schedule an appointment or with any questions at (905) 844-5748.
Helping you feel comfortable every time during your visit is our goal. The doctors will take as much time as is necessary to explain the recommended treatment and answer any of your questions. Drs. Hepworth, Damas and Ionescu are approachable, caring endodontists with comfortable, soothing chair-side manners and a gentle touch.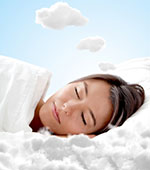 Anesthesia – "I have a hard time getting numb" – Does this phrase fit you? We hear it often and take steps to prevent it. Drs Hepworth, Damas and Ionescu use a special technique to ensure deep numbing of your teeth. Before starting treatment, they will make sure your tooth is completely "sleeping" to eliminate any unwanted surprises during your treatment. We believe your visit with us should be a pain-free and relaxed experience.
Sedation Dentistry – Patients with anxiety may prefer the use of medication to help them relax further during their dental care. With oral sedation you will be prescribed a pill that is easy to swallow and safe. This option will provide for a deep relaxation during your visit while still being conscious. This sedation option requires that you have someone drive you to and from your dental appointment.
Additional Features:
Comfortable ergonomic chairs
Tempur-pedic pillows for your neck
Music – Bring your IPod and headphones to reduce dental sounds and relax to your favourite songs.
Blankets to keep you warm
Sunglasses to eliminate glare from lights
Lip balm to help avoid chapped lips
Tooth pillow (bite block) – soft bite cushion allows the jaw to rest, reducing strain to muscles or TMJ.
We believe your visit with us should be pain-free and as pleasant as possible.