Root Canal Re-Treatment −
Oakville ON
In rare cases, root canal therapy fails to work as expected. Root canal retreatment is a second chance to save your tooth.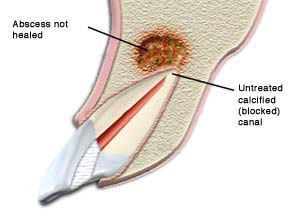 We will reopen your tooth, clean your canals, and carefully examine the inside of the tooth under a microscope. We fill and seal the canals and insert a temporary filling in the tooth. You will then need to return to your dentist for a new crown or restoration to regain full functionality of the tooth.
Please call our practice to schedule your consultation: (905) 844-5748 or email us at info@hepworthdamas.com.