Sedation −
Oakville ON
We want you to relax and have a safe and comfortable experience during your treatment.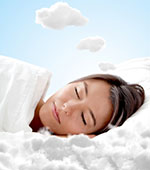 We understand that millions of Canadians avoid the dentist because of fear and anxiety. We will provide you with oral conscious sedation if you so choose. We only ask that there is someone to accompany you to your appointment and drive you home.
Please call our practice to schedule your consultation: (905) 844-5748 or email us at info@hepworthdamas.com.